Amazon Fire TV stick has revolutionized the TV viewing experience in different ways. As of chrome cast, you can mirror your Android display to amazon fire tv stick.
In case you are not familiar with Amazon fire Tv stick, you can browse Amazon for more details about the fire tv stick.
Screen mirroring from Android devices to Amazon fire tv is much easie,r as compare to ios devices. Ios devices need other third-party applications to mirror display to fire tv. Devices running Android 4.4.2 and higher supported with screencasting functionality. So before starting, make sure your device has an Android version that supports screencast.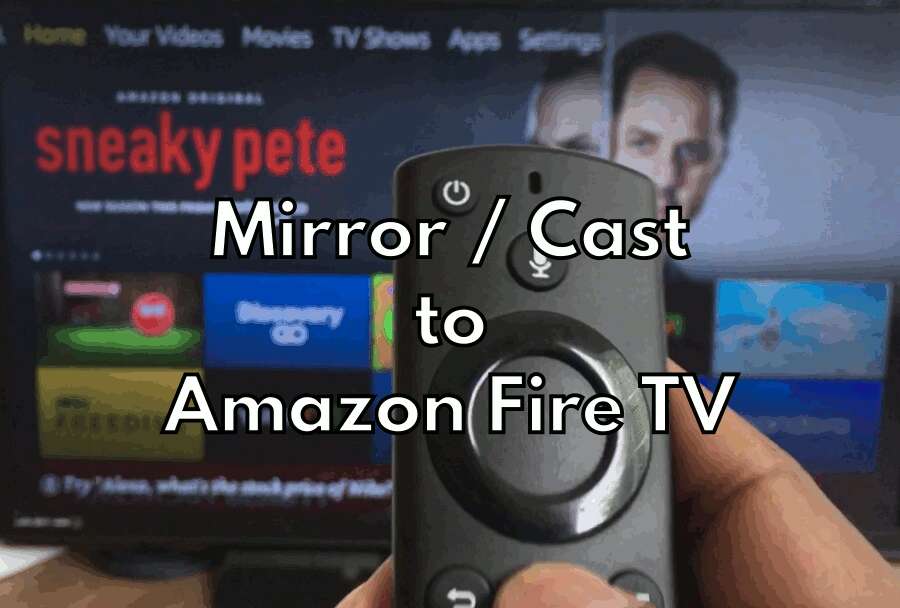 If you are struggling with the screen mirroring to Amazon fire tv from android, this article will help you.
If you prefer to watch a video tutorial than a lengthy writeup, then you can go ahead and watch our video tutorials. Subscribe to the Techabettor youtube channel for more informative videos.
Screen mirroring or cast from android to fire tv is a simple process that involves five steps.
Step 1: Connect with Wi-Fi network
First and foremost step, you have to connect both Android device and amazon fire tv stick to the same Wi-Fi network.
If your router supports both 2.5 GHz and 5 GHz frequency, please make sure your devices are connected to the same frequency. Otherwise, screen mirroring won't work properly.
In Fire, the TV goes to settings > Network and select your network. Similarly, in the android device also.
Step 2: Active screen mirroring in Fire TV
Screen mirroring in Fire TV can activate in two ways.
Method 1: Press and hold the home button in fire tv remote. Select mirroring in the popup menu. This is the simpler method for active mirroring.
Method 2: Go to setting > Display & sound > Enable display Mirroring.
In both, the case your fire Tv will display a message like below.
Step 3: Enable wireless display in Android device.
Next, you have to enable wireless display in the android device.
go to Settings > Display > Cast screen (or similar option) > enable wireless display.
Now your Android device will show a list of devices to that you can mirror your screen.
Step 4: Select Fire Tv in the device list
In the device list of cast screen, select your amazon fire tv.
Step 5: Enjoy screen mirroring!!!!!
Now your android display starts mirror on amazon fire tv. Adjust your screen rotation option for a better viewing experience.
Let me know in the comment section,  how you are doing with screencasting?