From a popular brand – Orpat, ORH-1410 is a handy portable Radiant room heater. It is also known as Orpat glamour.
The main features of the room heater are:
International ergonomic design
Rated Power: 1000W
Compact and stylish design
Nickel chrome plated mesh grill
Bright nickel chrome plated reflector
Portable
It came with an instruction manual and safety information sheet, you have to carefully read the manual before operating the product.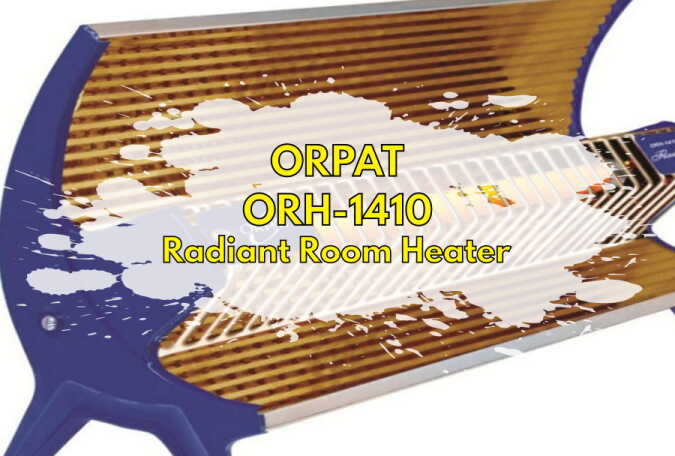 The length of the wire is 1.5M, works fine with 5Amp plug.
It is a 1000W room heater with a compact and stylish design.
It is a plug and play room heater suitable for small rooms.
Room temperature can be raised up to 40-degree celsius using ORH-1410.
Watch ORH-1410 Unboxing and review video for more info.