An external monitor can increase comfort while working on laptops. Do you know you can use your android tablet as an external monitor? If not, this article is for you.
Not only the android tablet but also your android smartphone can be used as a small external monitor for your windows laptops.
You may ask why I need to use a tablet as an external monitor? Sometimes using an extra monitor makes your work more manageable rather than a single display. You can also spread out many applications to two screens. But most of the time, buying an external monitor is not feasible. In that case, you can make use of your Table to act as an external monitor.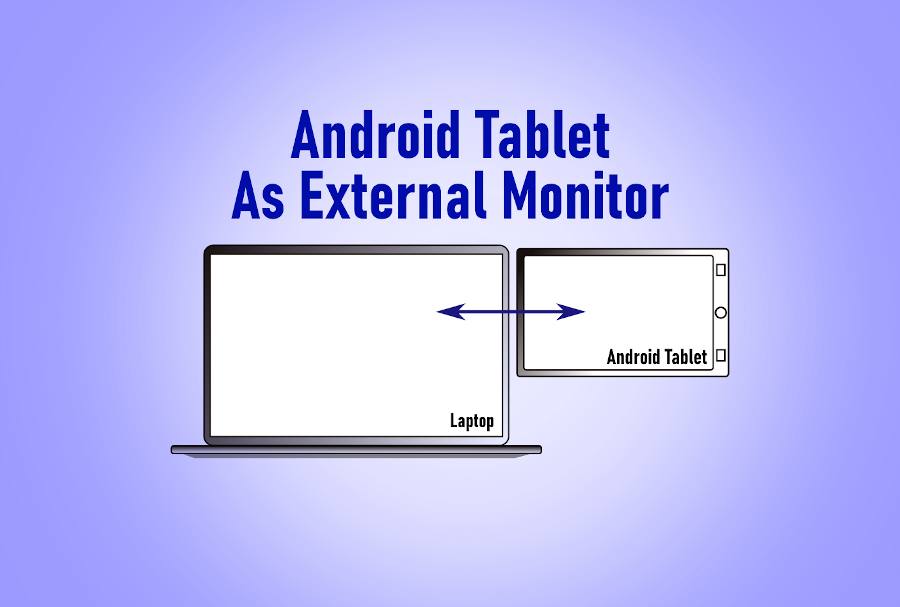 But you should keep in mind this is a temporary solution. If your tablet screen size is greater than 10 inches, then it will look good with your laptop and comfortable to use. You can also mirror/extend your laptop screen to your smartphone. Since it is a small screen, you may feel uncomfortable working with a smartphone as a second screen.
So the following steps will guide you to convert your tablet to an external monitor. You need a Windows 10 laptop with wireless display support, a wireless(Wi-Fi) network, and an android tablet with android version 4.2 or higher.
How to use an android tablet as an external monitor for windows laptops?
Step 1: Connect to Wireless network
Please make sure both your laptop and tablet are connected to the same Wi-Fi network. The frequency to which the devices connected should be the same.
Step 2: Activate wireless display on tablet
Next, you have to enable the wireless display option on the tablet. For that, go to Settings → display → Cast screen → enable wireless display. In the below-shown list, 'enable discoverable by others'. This will make your tablet ready to receive signals from your laptop.
Please note that the above step may vary according to the device model. But you may find similar options on your tablet.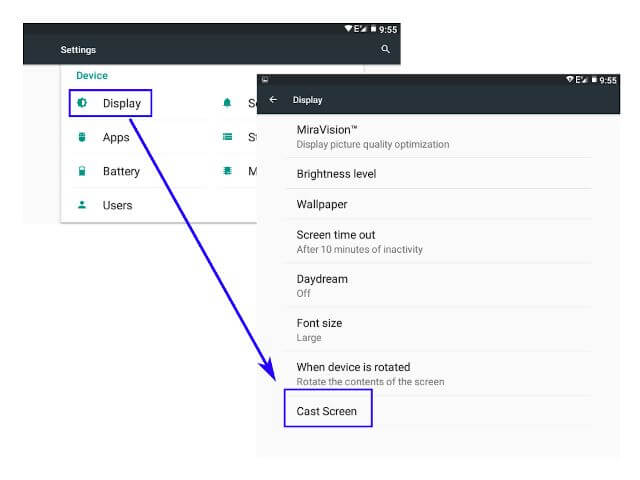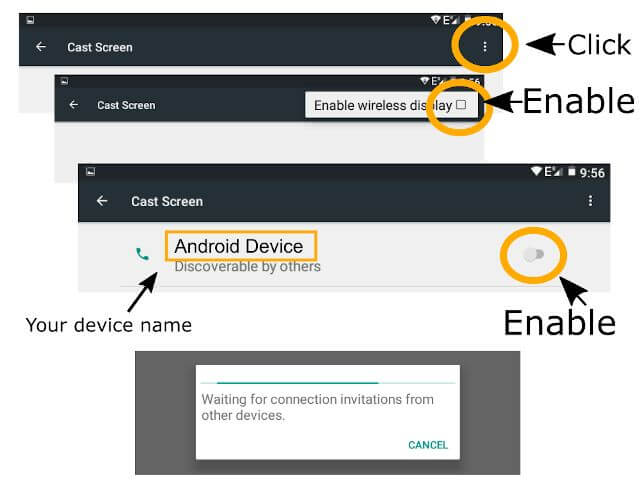 Step 3: On the laptop, connect to the wireless display
On windows 10 laptop, press the project button on the laptop's keyboard. On the popup displayed, click on connect to wireless display option. It will then search for all available wireless devices. On the device, list click on your tablet name.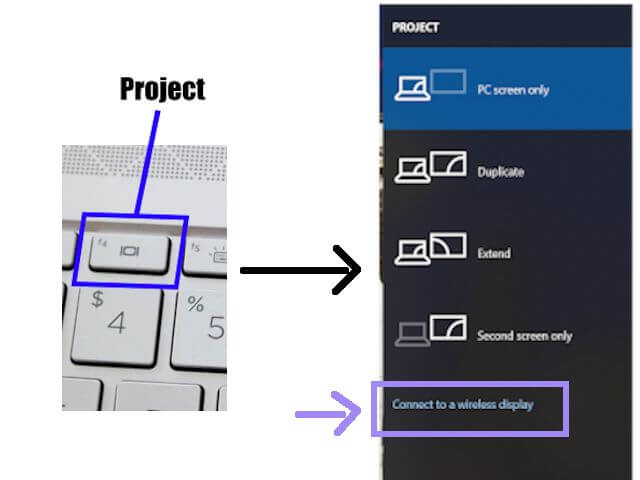 If you are unable to find the project button on your laptop keyboard, click on the notification icon on the taskbar.On the popup panel, click on connect. It will bring a device list. On the device, list click on your tablet name.
Step 4: Extend or mirror display
After following the above step, now your laptop will mirror to the android tablet. If you want to extend your laptop screen to tablet, press the project button on the laptop keyboard. On the upcoming popup, panel select your desired display option like Duplicate or extent.
Disconnect wireless display
To disconnect the external wireless monitor, go to the connect menu (as step3) and click on the disconnect option shown below of your connected device.