First, I will start with a simple question. Why you need a 4g/LTE wingle or dongle?
If you are planning to purchase one, you might know the answer. Here are my explanations.
If you or your family members have a 3G smartphone and not have a high budget to upgrade to a new 4G/LTE smartphone, 4G/LTE dongles will be a boon.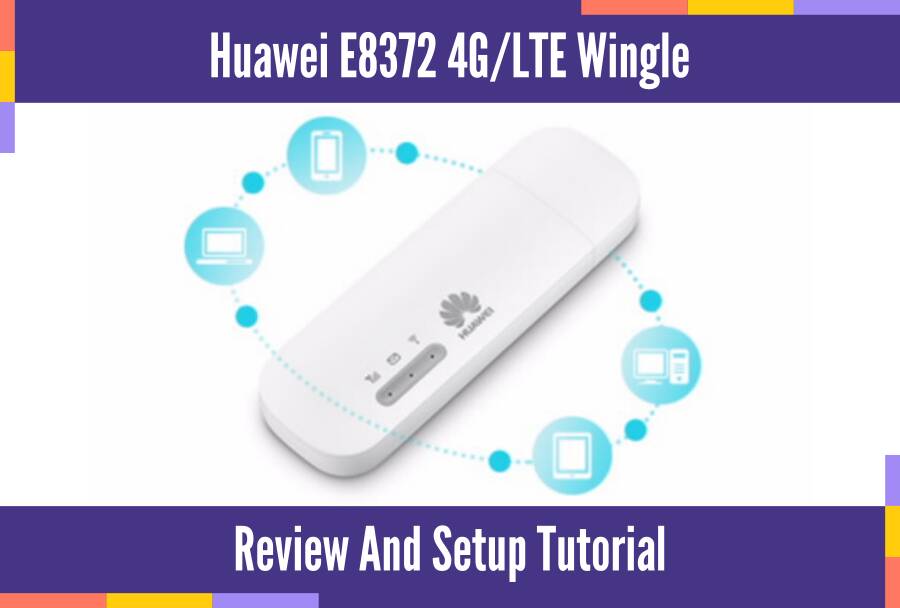 Moreover, your laptops, tablets which support wifi can connect to the 4G dongle and enjoy the high-speed internet without getting separate internet connections.
Several types of dongles and wingles are available in the market. You have to choose the one for your needs carefully.
In this post, I will introduce you to Huawei E8372 wingle, which I recently tested.
Huawei E8372 is a 4G/LTE wingle with CAT4 technology. This works with all sim cards that support 4G, including Jio. This is an unlocked device, which means it can use with any sim card and can shift 4G to 3G to 2G according to your network in the location.
CAT4 technology gives you high-speed data transfer up to 150Mbps.
Once you set up the device, it creates a wifi hotspot, and up to 10 WiFi devices can be connected at the same time. You can use it with any USB adapter, even with a car charger. So while moving also you can create a wifi hub in your vehicle.
One notable feature of Huawei E8372 is, It has an SD card slot. So you can store data in the SD card and access over the wifi network.
You can check any deals are available in electronics and gadgets in our deals and offer page.
UNBOXING OF HUAWEI E8372
Huawei E8372 package comes with the device, quick start manual, warranty card, info about Hilink app, and safety information sheet, as shown in the photo.
HUAWEI E8372 TECHNICAL DETAILS:
| Technical Specification | Details |
| --- | --- |
| Brand | Huawei |
| Item Height | 5.3 Centimeters |
| Item Width | 9.4 Centimeters |
| Item Weight | 141 g |
| Product Dimensions | 17.6 x 9.4 x 5.3 cm |
| Item model number | E8372 |
| Operating System | Windows XP SP3, Windows Vista SP1/SP2, Windows 7, Windows 8, Windows8.1 (does not support Windows RT) Mac OS X 10.6, 10.7 and 10.8 with latest upgrades supported |
| Included Components | The device, Guide Book |
| Battery support | No |
| SD card support | Yes |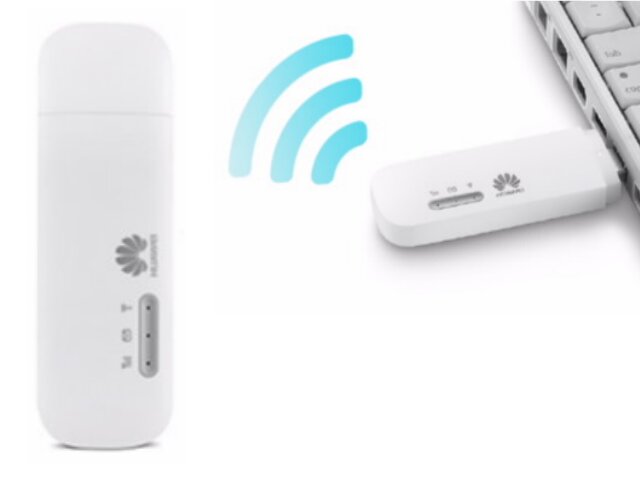 FIRST TIME SETUP PROCEDURE :
For the Windows operating system.
Now, I will show you how to set up this device using a laptop that has windows 10 operating systems.
First, plug in the device to the laptop through the USB port.
It automatically installs the driver.
Once the driver gets installed, your default browser will open and redirect to the mobile wifi page automatically. Then continue to step 4.
For all operating systems including windows
Before starting, open the device's cover to reveal the sim port. Then you could notice a label with SSID, WIFI key, and IP mentioned on it. Please note down this information. For reference, see the below image. For each device, this information may vary.
Plugin the device into a USB port of the laptop or a USB power adapter, or even you can use a power bank.
Wait for some time. Then search for an available wifi network on your laptop. Select the Huawei Wifi network (on reference image it is HUAWEI-7784) and enter the password as provided on the label of your device.
Open your favorite Internet browser. Then enter the IP address as provided on the label (on the reference image it is 192.168.8.1) on the address bar. It will be redirected to a configuration page after that, continue to step 4.
4. It will ask for username and password. By default, it is "admin" for both username and password.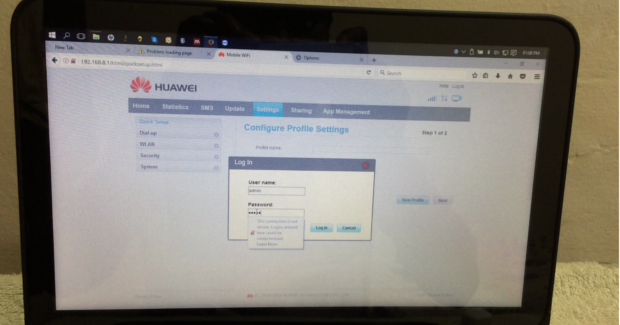 5. It will then redirect to the quick setup menu.
6. You can select the default APN or create a new one here and click next.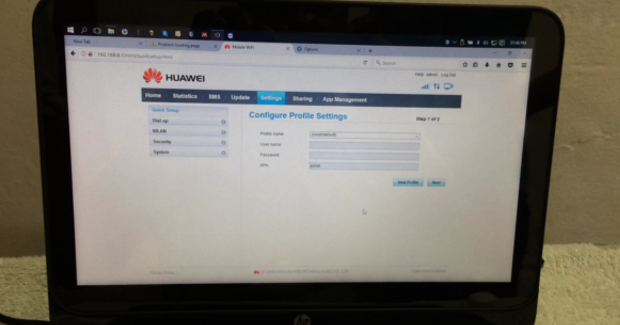 7. On the next page, you can create your wifi name and password and click finish.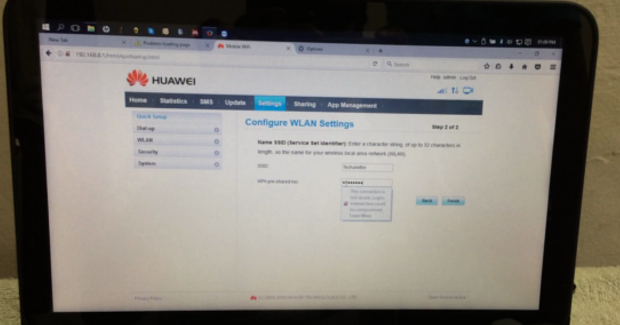 Need more help? Watch Techabettor Video Turorial
It will now save the settings, and your wingle will be ready for use.
Next will see how to use the Huawei Hilink app from your smartphone.
Huawei Hilink app.
You can download the Hilink app from either the Google play store or from the Apple app store.
First, connect your smartphone to the configured wifi. Then open the Hilink app. Using this app, you can remotely control your E8372 dongle for checking balance, data usage, read SMS, etc. from the tools tab.
If you click the settings icon, you can control the network access, APN, etc. In the My-Wifi tab, you can change the wifi name and password.
In the tools menu, you can read SMS and access data stored on the SD card.
Now you successfully configured your E8372 wingle, and it is ready for use.
If you are interested in testing the speed of your network, you can use any online site or mobile app for speed tests and find the speed.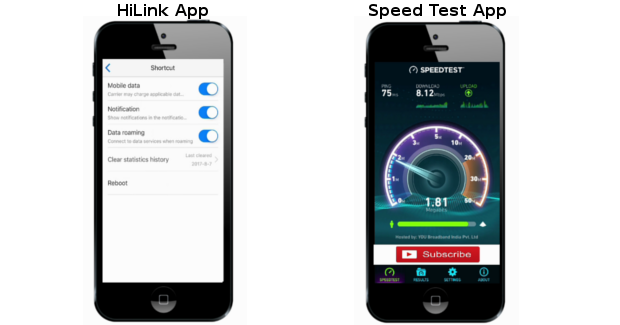 CONCLUSION
Huawei E8372 wingle is one of the 4G/LTE wingle which support the Jio LTE network.
High-speed data transfer allows you to enjoy your favorite videos and web pages without buffering time.
Since it can accommodate 10 devices at the same time, all your family members and friends use it together.
Techabettor also created a video review of Huawei E8372 wingle; you can watch it on Youtube.